Job Posting and Job Board Services
Association job postings offer a more strategic, intentional and effective approach than your standard job board posting. Don't post a job and just hope for a good fit; get the right candidates you need with Naylor's industry-targeted job posting services. Leveraging our extensive network of associations, we'll broaden your reach and ensure that your open positions are always placed in front of the right, qualified candidates in your industry.
Most job boards are destinations for all types of talent, but Naylor's network of association career centers is different. Posting a job to an association career center gets your vacancy in front of relevant niche audiences – many with the qualifications, background, licensing, education and experience necessary to fill roles in a variety of industries. We have the unique and unmatched ability to specifically target the niche talent pool of professionals working in your industry.
Career Center Targeted Marketing and Advertising
Targeted marketing and advertising is a dynamic way to not only capture job seekers but also allows you to re-capture — or retarget— people who visit your career center after they leave your site and are surfing the web. Through targeted job enhancements, you can entice these job seekers back to your employer's listings by showing them display ads that remind them about the exciting opportunities they saw on your career portal.
With Naylor's job posting services, your organization can:
Quickly and easily post jobs online

Manage applications

Search resumes

Set up an email resume alert

And much more!
One job posting reaches across your entire industry. Naylor helps you work smarter and faster with streamlined job posting services.
Naylor simplifies the job posting process so you can achieve more with:
One account to set up

One point of contact

And a streamlined process to ensure once
your postings are set up, they're broadcast
immediately to qualified candidates
Industry Job Posting Packages
Tailor-fit packages that help you find the right candidates.
Want to find out how you can give your job posting more prominence by enhancing the listing's visibility?
Amplify your Recruitment Strategy and ROI with Targeted Advertising, Retargeting, Hiring Events and Recruitment Branding
Targeted Advertising and Retargeting
With Naylor, you can boost your job posting exposure across the web through targeted advertising retargeting. Keep your position top of mind and expand your qualified candidate pool. You'll be able to target key audiences, improve brand awareness and increase passive candidate visibility.
Naylor hosts hiring events on behalf of industry associations where you can advertise your company to industry professionals through targeted programmatic display ad campaigns.
Naylor helps you keep your brand top of mind within your target market. Let industry professionals know what it would be like to work for your organization — everything from your company culture to your employee benefits. This long-term strategy will help attract qualified candidates who value and embody what your organization stands for.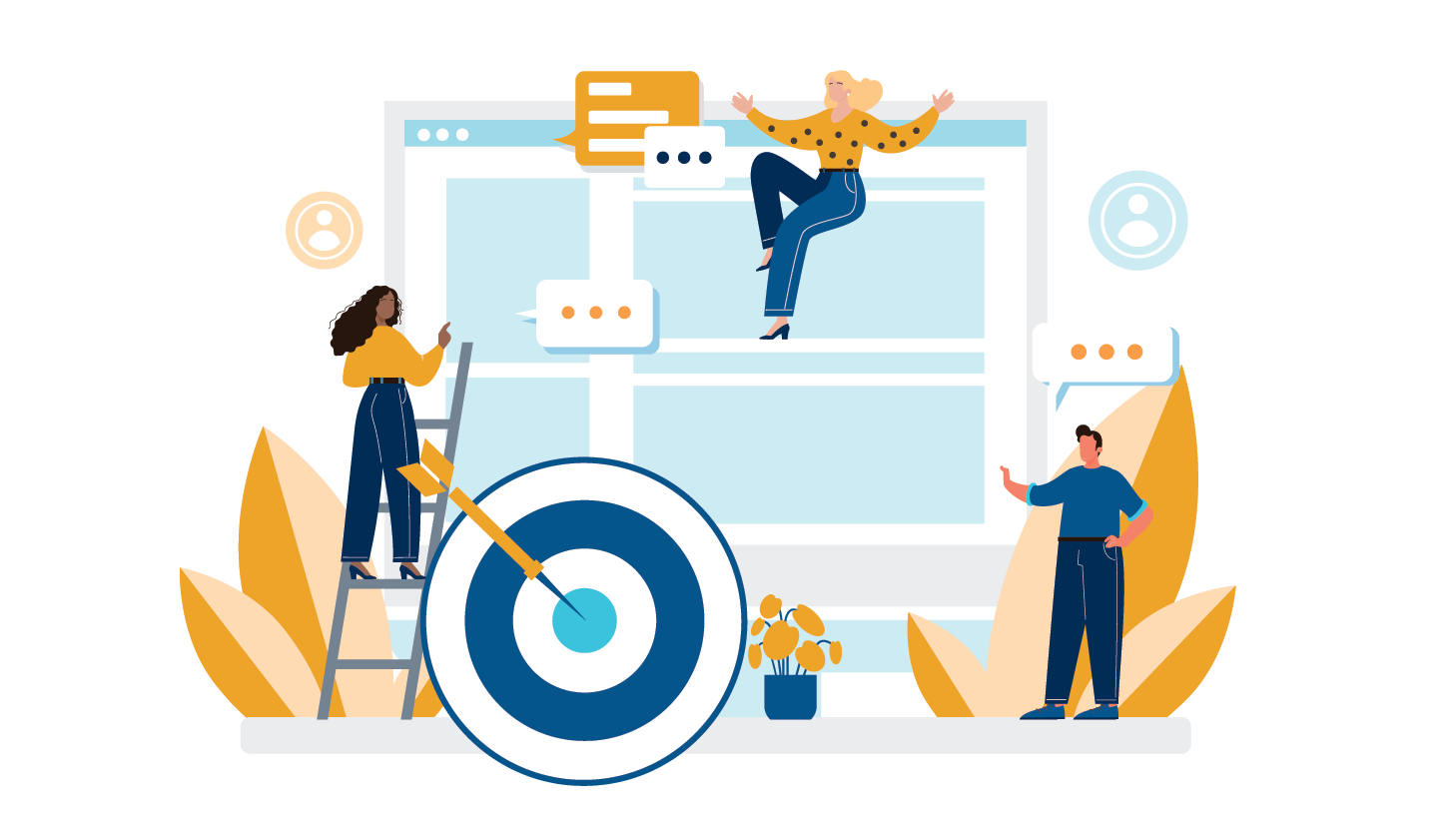 Ready to target the most relevant and best-qualified candidates in your industry with Naylor's job posting services?