Discover how Naylor enables your association to enhance profitability, deliver value to members and reach its full potential.
Earn More Non-Dues Revenue
Monetize existing assets and realize abundant revenue opportunities with the help of Naylor's experienced sales teams.
Boost Members' Careers
Empower members to grow their career while helping employers find amazing new talent through Naylor's job boards, career networks and career fairs.
Grow Advocacy Efforts
Our full-service government affairs team expertly navigates your association through participation in priority public affairs.
Improve Membership Data
Better manage your members and data with our simple and effective association management software (AMS) and cloud-based member data platform (MDP).
Become a Smarter Marketer
Attend a Digital Summit conference in one of 20+ U.S. cities to learn from the most creative, innovative marketing talent and brands.
Communicate Effectively
We deliver effective, engaging member communications with reliable revenue generation, with no financial risk to your association.
Accomplish More in Meetings
Naylor strategically plans and manages your event so you can focus on members while earning exhibit revenue.
"Thanks to a thriving partnership with Naylor, our Surety Bond Quarterly magazine, in print and digital editions, is well-received, thriving, and robust."
— Mark McCollum, Chief Executive Officer, National Association of Surety Bond Producers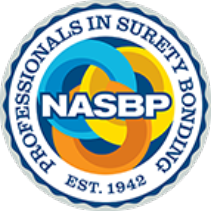 Boost your revenue generation and forge deeper connections with your members. Let's get started.
These Associations Trust Naylor