An Internship with Naylor Kickstarts Future Success
Discover the incredible benefits of interning at Naylor Association Solutions:
Develop proficiency in specialized software programs
Expand your professional network
Discover new career passions
Fun, dynamic work environment
Weekends and holidays off
Potential for full-time employment
Ready to jumpstart your career with an internship at Naylor?
"Being a finance intern at Naylor has furthered my understanding of how a business operates: I was taught how to understand and efficiently use multiple software systems for reporting and analysis, and I was able to further my understanding of accounting and finance topics I'd been introduced to in school. The time that I spent here was consistently about learning and working on projects that had a direct impact on the company – it was not uncommon for me to work on analyses that would be directly sent to the Director of Finance or the CFO. I also learned more about Excel than I knew there was to learn, and all of the skills I've built on while I've been here have allowed me to become a stronger candidate to succeed as an analyst post-graduation."
– Alex Munoz, Finance Intern
"My summer internship with Naylor was exactly the experience I needed to feel confident when facing the job market. Interviewers always seemed impressed with the experience I was able to get at Naylor. I got plenty of other job offers, but wanted to come back to the welcoming and challenging environment Naylor offers."
– Shelby McKeown, former Naylor intern, current marketing account specialist
"At Naylor, I've been able to apply many complex concepts learned in the classroom to real-life scenarios. Putting these ideas into practice has helped me develop my understanding of finance and how a business is run. I've been able to sharpen my technical skills by becoming proficient in Microsoft Excel and other software Naylor uses. As a whole, the Finance team consists of people a couple of years out of school who can relate to you on a personal level. Everyone is ready to help out if you're stuck on an issue or just want advice on where to go next. Because everyone on the team has different tasks, you learn a wide variety of things from each member. Unlike many other internships, all the work you do has an immediate impact. I've been able to prepare analyses that the CEO and CFO use in their weekly presentations. As far as scheduling goes, the managers understand that you're a student and need time to focus on school as well as your personal life. As long as you're able to work a couple of times a week, they'll be flexible!"
– Oscar Skjaerpe, Finance Intern
Grow Your Professional Skills Through A Naylor Internship
Our robust internship program is for anyone interested in building their knowledge and skills in the areas of accounting, content creation, finance, human resources, marketing and sales. Our interns are respected members of our team who are given the tools and guidance to contribute valued work to our business operations.
Our internship program provides a holistic learning experience to encompass real-world exposure to practical, challenging, engaging work experiences and projects in a business setting, shaping your skills to apply in today's workplace for your future. There's no fetching coffee or mindless data entry at Naylor—instead, interns observe and participate in real strategic meetings, hands-on projects, and problem-solving tasks that prepare them for full-time work in communication, event management, sales, customer service and more.
Most internships are part-time (ranging from 20 to 30 hours or less per week). We work with you to build a schedule around your academic commitments and within our normal business hours of 8:30 a.m. to 5 p.m. Year-round positions are available at most of our six offices.
Accounting internships are open to sophomore, junior or senior-level students actively enrolled in an undergraduate program at a local accredited university. Accounting interns will help reconcile general ledger accounts, perform roll-forward analysis of balance sheet accounts, provide clerical support for sales tax reporting and support the payment processing team. Interns can expect to gain solid experience assisting with general accounting month-end closing procedures, Sarbanes-Oxley compliance testing and auditing. In addition, accounting interns are asked to complete special projects as needed. We require our accounting interns to demonstrate a high level of integrity, accuracy, dependability, enthusiasm and confidentiality. Candidates should also have strong technical and organizational skills in addition to excellent written and verbal communication abilities. Proficiency in Microsoft Office applications (Excel, Word, and PowerPoint) are a plus.
The content strategy internship provides the opportunity for students to gain knowledge and experience working in business-to-business media and association publishing with Naylor Association Solutions. Interns will work directly with Naylor's content department to create quality publications for associations to use as a membership information and engagement tool. This will be done through editorial planning, content creation, copy editing and proofing. The goal of this program is to give interns relevant content and editorial experience so that they can compete in the current employment climate while at the same time supporting the Naylor content team.
The Corporate Marketing internship supports Naylor's efforts related to lead generation marketing, database marketing and campaign reporting. The goal of this program is to provide hands-on experience in marketing and marketing operations as well as general activity related to working in a corporate marketing environment. This internship may include the creation of email marketing campaigns, promotional flyers, campaign ROI reporting, PowerPoint presentations and other activities related to the support of the inside and outside sales and marketing teams.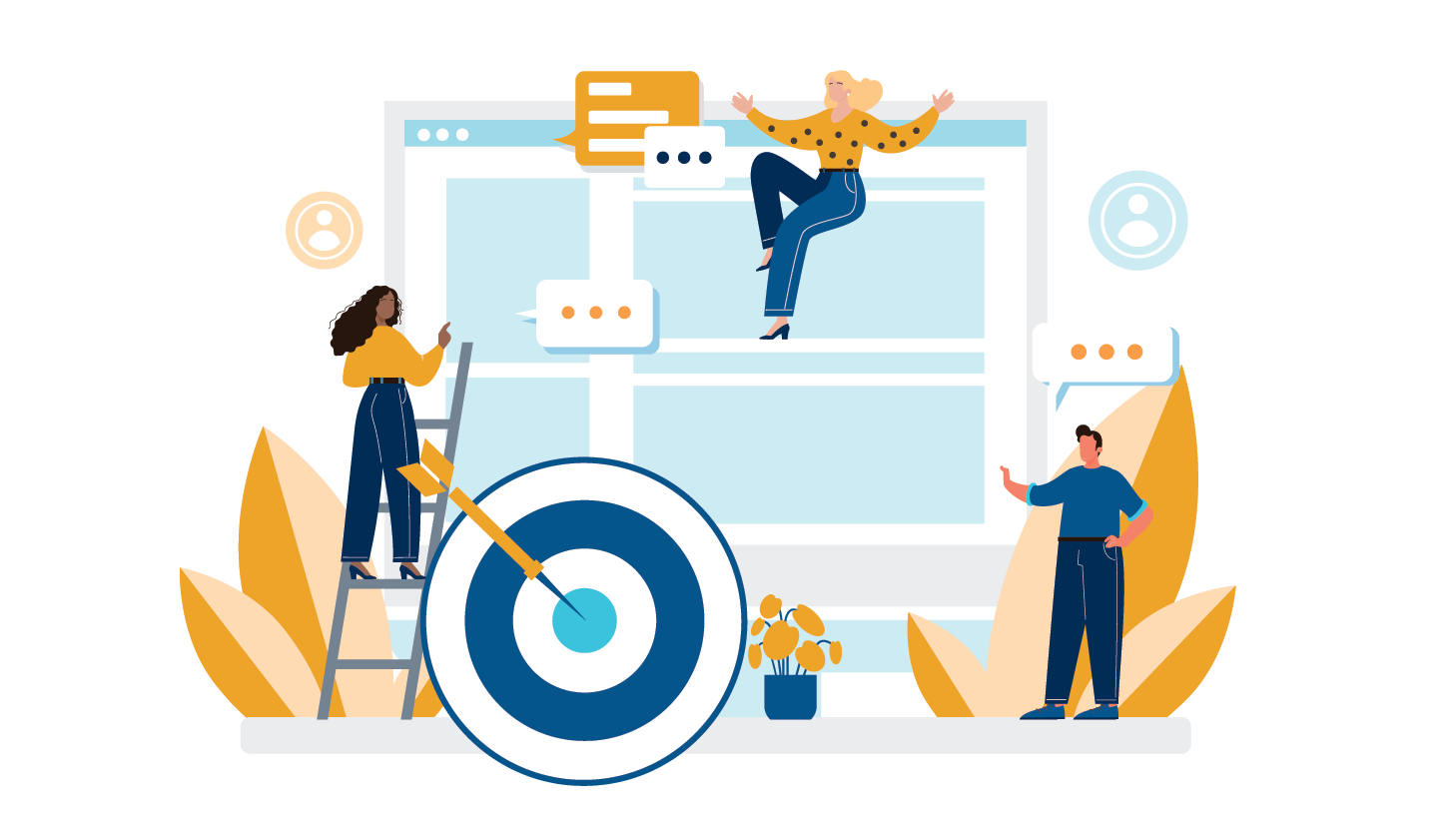 The corporate finance internship provides the opportunity for finance students to gain knowledge and experience working on financial analysis, budgeting and reporting through interactions with senior management, including the CFO and CEO. Finance interns work with our finance team under Naylor's director of finance and senior analysts to analyze business solutions that uncover trends and opportunities, prepare annual company budgets, and complete weekly financial reporting, including company-wide cash-flow reports. Interns can expect to learn how to use Naylor's budgeting and reporting software as well as field internal and external ad hoc analysis requests. Finance interns must be enrolled at an accredited university and pursuing a degree in finance, economics, business or a similar field of study. Candidates should have a current GPA of 3.0 or higher, strong organizational and communication skills, and the ability to work with a high level of integrity, accuracy, dependability, enthusiasm and confidentiality.
The HR intern works closely with the HR team and director of human resources on a variety of projects to assist the intern in understanding the various disciplines related to human resources, including recruitment and retention, benefits administration, labor law, compliance, health and wellness, safety and security, performance management, policies and procedures, coaching and discipline, and more.
A marketing internship at Naylor Association Solutions provides an exciting opportunity to work inside one of the nation's most dynamic companies focused on association needs. Our Member Communications internships focus on building professional skill sets through hands-on experience with setup and analysis of digital campaigns, industry research, and training with various marketing platforms, including Adobe products, WordPress, Triblio, Google AdWords and more. We are currently seeking students in their sophomore and junior year of college, but all applicants are welcome. Naylor is happy to work with you to obtain course credit for this program.
A sales administration internship offers the opportunity to gain experience supporting a sales team in pursuit of more leads and increased revenue on short- and long-term projects. Strong sales support helps our sales representatives earn our associations more non-dues revenue which in turn helps them fulfill their missions. Sales administration interns assist our sales department through online and publication-based lead sourcing, product and service category research, and by providing general support such as faxing, photocopying and other office duties. Candidates should have strong communication and interpersonal skills, proficiency in the Microsoft Office suite, and some office or administrative experience. This position comes with training on how to use a customer relationship management system plus real-world sales insights. This internship position reports to a group publisher or his/her team but also takes direction and performs work for other sales reps as needed.
Our recruiting team visits several university and college-based careers fairs every year. If you have questions about what it's like to intern with Naylor beyond what's answered on our website and our social media pages, come talk to us at your school's next career event! We're excited to meet you and share more about Naylor. While our spring 2020 career and internship fairs have ended, check back soon for information about upcoming fall career fairs.
Ready to intern with Naylor?