Features
Association Learner: Extreme Skeptic or Eternal Optimist?
As you may know, I launched Event Garde, a professional development consultancy, in 2011. At that time, associations were suffering to varying degrees in the aftermath of a recession. As a result, they began seriously vying for the attention of their members despite shrinking travel and professional development budgets – each hoping to secure as much coveted non-dues revenue as possible.
And as members made even tougher decisions about which programs to attend (resulting in a sharp decline in both attendance and revenue), many associations explored big changes to their signature annual events. But as senior management teams convened groups of key stakeholders, it didn't take long to realize that each audience segment had a different vision of success.
In my experience, association staff just didn't have the facilitation chops to navigate this delicate dance – and, quite frankly, neither did I. But it was a personal area of interest and a skillset I was convinced would make me an even better consultant. On recommendation from a colleague who researched the best facilitation classes, I decided to investigate ToP training for myself.
The Technology of Participation, I would learn, is a set of structured facilitation methods that:
Transform the way groups think, talk and work together;
Recognize and honor contributions from all group members;
Increase diversity and minimize conflict;
Create a safe space for all to share their unique perspectives;
Obtain desired outcomes; and
Reveal untapped team expertise.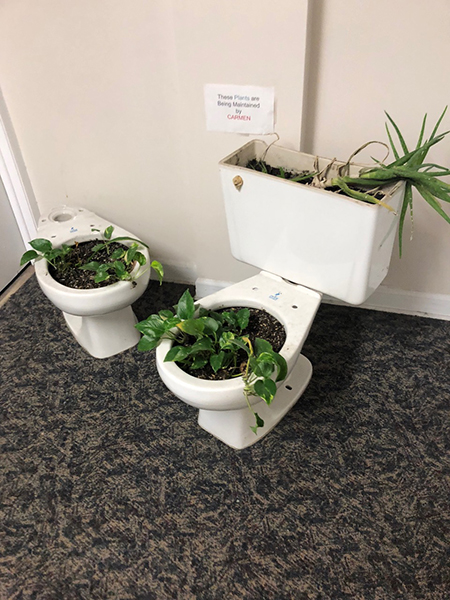 ToP trainers worldwide offer an introductory Facilitation Methods course. The learning objectives seemed to align with what I was looking for, so I quickly registered to attend the two-day course in Chicago. As a self-proclaimed lifelong learner, it was exciting to be a student again. While I had no idea what to expect, I was eager to meet new people and to gain a new skillset.
Upon arrival to the Institute of Cultural Affairs (ICA), I was a bit surprised. While the façade of the building was to be expected – old, intricate and beautiful – the inside was a bit worn, to say the least. I even needed a special code – presumably for security purposes – to make my way up the designated elevator to the sixth floor training room.
I simply didn't anticipate the well-worn and outdated furniture in the main common area or the plants lovingly cared for by Carmen in old commodes just outside of the women's restroom. Inside the training room, a cassette tape playing old-time music, tribal print table coverings, and a collection of mismatched toys and handheld fans greeted me. Later that day, I'd also come to learn the HVAC system had only one setting – hot!
The trainers themselves were incredibly kind, but equally quirky. One was a tall, frail, more seasoned man and the other a bubbly, outgoing and eccentric woman – each dressed in their standard-issue "training attire." Both were quick to say hello and shake my hand before inviting me to find a seat and partake in the continental breakfast – a smorgasbord of fruit, homemade breads, English muffin halves, string cheese and coffee.
Needless to say, these first few minutes – before the training even began – colored my entire experience for the next two days. Almost instantly, I had become an extreme skeptic. Following are just a few of the thoughts that crossed my mind:
This is a joke. At any moment, Ashton Kutcher is going to jump out of nowhere and shout those three hilarious words: "You've been punk'd!"
This is old school. What can I possibly learn from such outdated methods? They don't even use modern technology in their facilitation techniques.
They don't have anything new to teach me. I'm far more knowledgeable, sophisticated and well read than they give me credit for.
I'm already a skilled trainer. I have a long track record as a successful educator, but also I regularly teach adult learning theory to other speakers.
Perhaps I could duck out early. I'm sure they'll still give me the certificate and, of course, I already have the manual I can refer back to, if needed.
But fast forward a little more than two years later and:
I've taken most courses offered by this dynamic duo. I've even gotten to know them on a more personal and professional level.
I've made the best of friends. Unknowingly, I met someone in that very first class who would later become one of my best friends. She and I now work together and use the methods to collaborate on successful client outcomes.
I became a certified ToP facilitator. Not for the additional letters behind my name, but because I truly believe in and utilize the methods nearly every day.
I became a qualified ToP trainer. Further exploring the methods as a trainer has solidified my understanding and application of the techniques.
I'm beginning to mentor others in ToP facilitation methods. I now find myself supporting others who are learning about and practicing the methods.
So I encourage you to reflect on the story you're about to write. As you prepare for your next professional development experience (whether online or in person), consider the issues you face and the challenges you're hoping to tackle. Perhaps they're related to your association's governance or membership. Or maybe some new ideas could really help breathe life into your organization's education portfolio or communication efforts.
No matter the scenario, push pause before immediately dismissing that next session or speaker. Take those couple of moments to truly consider and reflect on the reasons you're not connecting. Instead of showing up as an extreme skeptic, commit to exploring this experience through the eyes of an eternal optimist. Following are just a handful of examples of what this contrast might look like in practice:
| | | |
| --- | --- | --- |
| | Extreme skeptic | Eternal optimist |
| Content | This content is vague and not grounded in research.  | What key takeaways from this content apply to my situation? |
| Dialogue | It's clear that I know far more than my tablemates on this topic. | What new connections or resources can I uncover from this discussion? |
| Examples | The provided examples would never work in my organization.   | How might I modify these examples to work for my organization? |
| Space | What were they thinking? I would never have set the training room this way. | What changes to the training environment might our members really enjoy?  |
| Speaker | This speaker needs some coaching on better presentation methods – stat.  | How might we better coach our speakers to design/deliver engaging learning? |
It's easy to be dismissive. For some of us, that's become our default. Blame it on our childhood or those lessons learned along the way. But if we continue to participate in each new learning opportunity with a skeptical mind, we're closing ourselves off to the possibility of what could be. We dismiss the entire book before giving the first full chapter a chance.
I invite you to approach each new meeting or event with the mindset of possibility. In reality, each new experience offers us a palette of possibilities from which to selectively pick and choose. So long as we're open to the intent of these experiences and really take the time to unearth the nuggets of wisdom unique to our circumstances, we can – and will – gain something special from each and every encounter.
It's true that the original intent may manifest itself differently in the eyes and the minds of each learner. And, quite honestly, that's the beauty. We have the freedom and flexibility to adapt and modify as we see fit – sometimes to the point that our understanding no longer reflects the original idea. And that's okay.
Challenging problems require creative solutions. But if you always do what you've always done, you will always get what you've always got. Therefore, we have both the power and the responsibility to innovate upon those who have come before us. So, today and every day, choose to see the good in association learning. Choose to create your palette of possibilities.
Photos courtesy of Pexels.com and Lindsay Gross.